In a recent online chat, we talked about classroom displays and spaces to inspire students. The range and quality of what was shared was staggering, so I've compiled some of the most impressive displays into this blog.
Thank you to everyone who provided photos of displays and links to resources, which have no doubt taken hours to create.
Creative displays to prompt thought and discussion
This colourful display from Kieran McCausland is designed to stimulate thought and awe.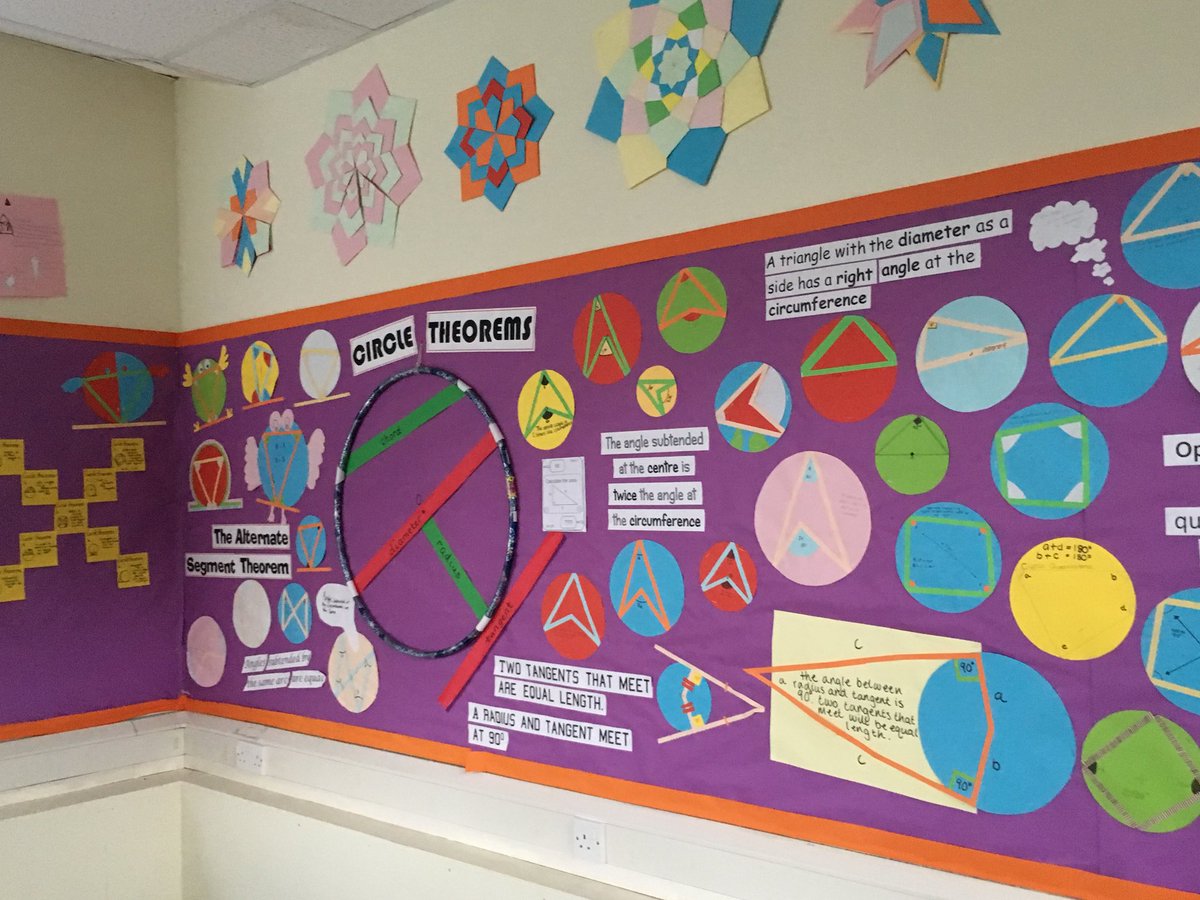 This Alice in Numberland display was submitted by @KerryDuffield7 and is full of ideas inspired by the Lewis Carroll book, perhaps with some additional links to Alex Bellos' Adventures in Numberland.
Rae (of @mathsRae) shared a number of displays that aim to engage interest and a passion for maths. This one promotes maths within careers, and if you like what you see, you can find the files on TES.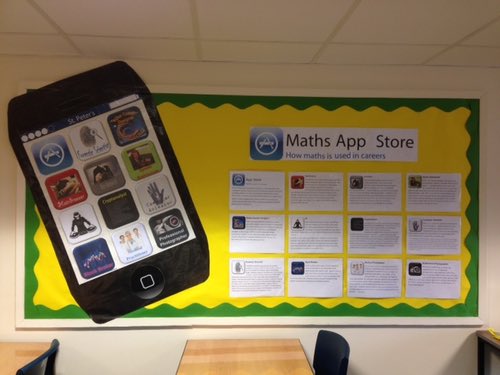 Displays to highlight student work
Charlie Dawson (@dawsonmaths) takes copies of student work and displays them in the classroom, adding coloured stars to explain why each one was selected.
Making the most of desks and windows
McBec (@MathsMcBec) shared this innovative way of using desk space to work through problems. McBec takes a photo of the work and then prints it out for students to stick in their books as a reminder of what they have done.
These window photos were shared by @hayleymcelderry and @MrDee_Maths. It's a good idea – and if you catch students looking out of the windows in class, you'll know they're learning something!
Take-away displays
I especially like displays that offer challenges for students to take away and do at home. This one comes from Maths Ed (@MathsEdIdeas), who also shared links to the leaflets you see in the display: